Sheikh Mohamed bin Zayed, Ruler of Abu Dhabi, has been elected the country's president.
The official announcement followed a meeting in Abu Dhabi of the rulers of the Emirates.
He becomes the third president in the UAE's history, following the death of Sheikh Khalifa on Friday.
State news agency Wam reported the decision by the Federal Supreme Council, which comprises the rulers of which comprises the rulers of the seven emirates. The President, Sheikh Mohamed "expressed his appreciation for the dear trust that his brothers, their highnesses, members of the Federal Supreme Council, have entrusted him with, praying that Almighty God helps him succeed, helps him in taking on this great responsibility and meeting it in serving the UAE and its loyal people", in comments published by Wam.
Sheikh Mohammed bin Rashid, Vice President and Ruler of Dubai, offered his congratulations.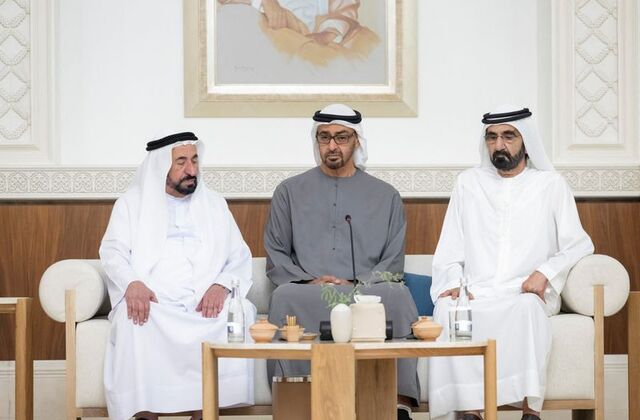 "Today, the Federal Supreme Council elected my brother, His Highness Sheikh Mohamed bin Zayed Al Nahyan, as President of the State," he wrote on Twitter.
"We congratulate him and we pledge allegiance to him, and our people pledge allegiance to him."