Dubai, which will see a 13.5 percent price increase in 2023, is the most anticipated of the top 25 cities. The report from Knight Frank predicts that prices will rise by an average of 2% across all 25 cities.
After Dubai, Los Angeles and Miami are in the second and third places, respectively. The forecast rate has, however, decreased over the past six months as recessionary worries have grown. In the US, fixed mortgage rates have surpassed 7%. A mansion tax in Los Angeles is being considered for homes valued above $5 million.
The Dubai prime markets, which include the areas of Palm Jumeirah and Emirates Hills, are booming with a 29 percent growth rate in the third quarter of 2022.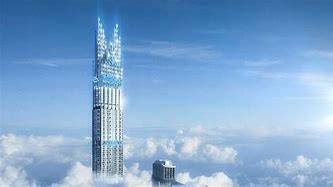 According to the survey, the rise in prices can be ascribed to both a dearth of inventory and a significant influx of ultra-high-net-worth people (UHNWI) searching for second homes in Dubai.
One of the most popular cities for home purchases is Dubai. Among the top three most coveted cities, it comes in third place. HNWIs with homes on the Chinese mainland also like to visit this metropolis.
Since the start of the pandemic, the price prime of the Palm Jumeirah has increased by more than 100%. In contrast, the cost of premier real estate in Dubai's most prestigious neighborhoods has soared by 89% since last year. The report claims that Dubai is one of the world's most affordable markets for luxury homes.
Homes exceeding $10 million in valuation and ultra-prime properties experienced a record year in 2022. There were 152 ultra-prime transactions throughout the first nine months. In terms of average transaction costs, Palm Jumeirah remains the most cheap option when compared to Emirates Hills or Jumeirah Bay Island.
Despite the enormous demand, developers aren't completing new projects as quickly as they formerly did.
According to the research, the shortage of waterfront housing is the Emirate's worst problem. However, there is a rising demand for beachfront real estate.
Cash purchases now make up more than 80% of all transaction values, which is also on the rise. The luxury residential market in Dubai is dominated by cash transactions, so a decline in demand is unlikely.
The report did, however, draw attention to potential dangers that Dubai might encounter given that it is a world city and thus susceptible to macroeconomic factors.
Dubai is turning into a sanctuary as a result of the global economy's rising unpredictability.
Throughout the previous six months, the US dollar has grown stronger. Dubai's fixed exchange rate might have an impact on how affordable it is to buyers from the UK and EU.