The second of six brand-new Dh100 million-plus (the emphasis is on the "plus") villas on the Palm, in what developer Alpago Properties refers to as the "Billionaires' Row," is now for sale. The property, which is located on Frond G, is being built as demand for ultra-luxury residences in Dubai continues to rise.
Last month, Alpago launched its first vessel, the "Riva Del Lusso," which "attracted an incredible level of attention." The enclosed space on the property is 14,000 square feet, and it is oceanfront.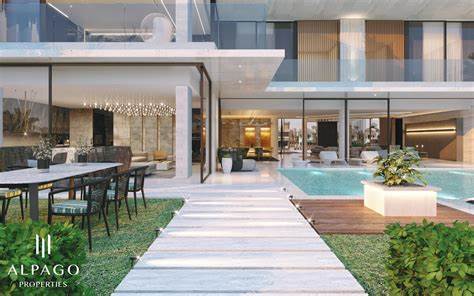 LW Design and CK Architecture Interiors collaborated to create the "Serene Versante." "We are continuing our push to be seen as the first choice for high-end properties in Dubai and around the world," said Alpago founder Murat Ayyildiz.
The Serene Versante is built on 16,000 square feet and has four floors totaling approximately 17,000 square feet. It has a specially designed basement with parking for eight vehicles. In addition to the six bedrooms, there will be a movie room and an infinity pool.