A property in Dubai Hills has been sold for Dh128 million, making it the most expensive villa to be sold in the forthcoming area this year.
The seven-bedroom mansion was sold brand new, with a built-up area of 34,113 sq ft on a plot of 42,518 sq ft.
The villa was listed privately and sold in less than a month.
There has been a scarcity of ultra-luxury, brand-new, completely furnished, and ready-to-move-in villas on the market to buy and move into right away. In addition to its appeal as a newer development, Dubai Hills is one of the few neighborhoods in Dubai that offers these.
According to the Dubai Land Department, sales in the area have totaled over Dh3 billion this year.
A 10-bedroom custom-built mansion on the Palm Jumeirah sold for a record-breaking Dh280 million in April.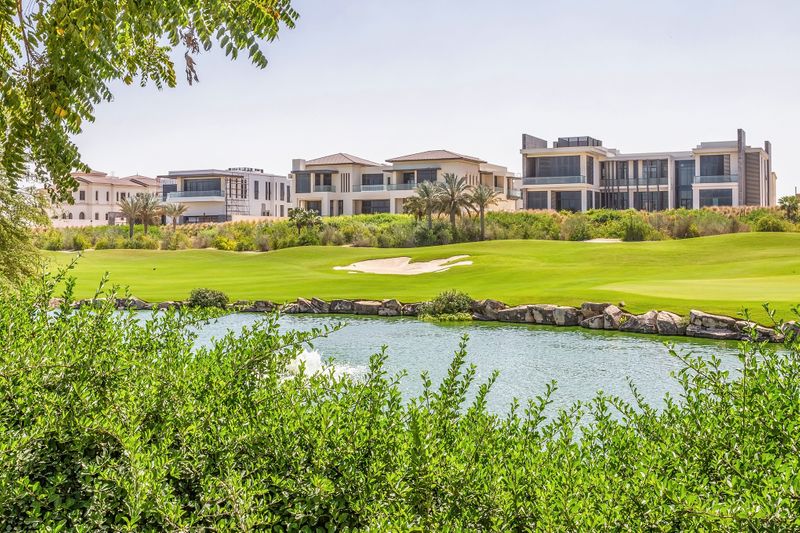 The desirable cul-de-sac known as the 'Street of Dreams' is located in the Dubai Hills Grove sub-community of the Dubai Hills neighborhood. It has only 26 mansions and is one of the city's wealthiest citizens' favored addresses, with villas valued at more than Dh100 million.
When the villas were first created, they were sold as shells for owners to restore and personalize, resulting in a variety of architectural and interior styles.
Both the buyer and the seller used Luxhabitat Sotheby's International Realty to execute the purchase.
The buyer was represented by Renit Shah, a senior global property consultant at Luxhabitat Sotheby's International Realty.
source: khaleej Times