Entrepreneurship is a demanding game that keeps you constantly on your toes. You must put in a lot of effort to ensure that everything runs smoothly and the company succeeds. Finding suitable premises to set up and manage your business operations is a critical component of this endeavor. One of the many challenges of starting a business in Dubai is finding a commercial space to rent. Here is our beginner's guide to renting commercial premises in Dubai for those of you who are just starting out in business.
What Should You Do Prior to Renting a Commercial Property in Dubai?
Our guide to renting a commercial property in Dubai covers the pre-leasing phase, the after-leasing phase, and rental payments. So, let's get this party going!
Are You Qualified to Rent a Commercial Space in Dubai?
Before starting your brick-and-mortar business, you must first determine your eligibility for renting commercial apartments. Keep in mind that you can only rent a commercial property in Dubai if you have a valid trade license.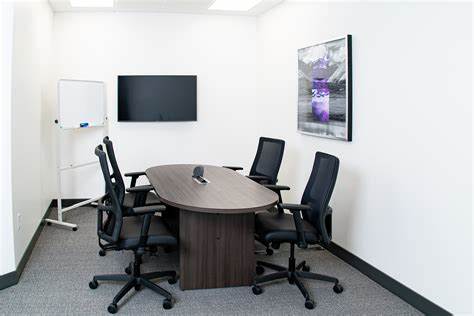 Obtaining a trade license also allows you to narrow down the locations in Dubai that offer various types of commercial property. The licensing authority is determined by where you intend to open your business. All onshore business licenses are issued by the Dubai Economic Department.
Find the Best Commercial Property for Rent in Dubai for Your Company
There are several factors to consider when renting offices in Dubai. Different commercial licenses are also available to business owners in Dubai. Based on your license, you must determine the best areas to rent commercial property in Dubai for your business.
If you have a TECOM-free zone license, for example, your business workspace must be in the same location. You should also consider the following:
The viability of the business from the location of your choice.
If your space is a walk-in showroom, consider the area's accessibility for the target customers to generate enough footfall.
A sufficient amount of parking for the number of employees.
When deciding where to rent office space in Dubai, research is essential. Before obtaining a commercial location in Dubai, put in the work based on your trade license.
Employee Visas and Office Type
Companies may issue visas to foreign workers based on their qualifications. This privilege, however, is limited depending on the style of the workplace and the amount of space available:
A company that works in a Flexi-desk environment may be granted up to three visas (shared office).
A company with a serviced office can apply for up to five visas.
A corporation with a physical location can apply for visas based on the coverage area of their office. One visa application can be made for every nine square meters.
Get Expert Advice When Renting Commercial Properties in Dubai
If you want to rent an office in Dubai, you should first consult with a real estate agent. Several conditions must be met when renting commercial space in Dubai, particularly in the food and beverage industry and the healthcare sector. Even if your business is unique, working with a real estate agent is still recommended because:
They can be of great assistance when it comes to renting commercial property in Dubai.
Their knowledge of typical asking prices, market trends, and other pertinent information puts them in a better position to negotiate on your behalf and close the best transaction possible.
While having a real estate agent on your side can be beneficial, do your homework. Before meeting with the agent, make a list of questions about the potential workplace for rent in Dubai. Consider the following critical factors:
The number of rental payment cheques
Access to public transport
Required permissions, etc.
Check that all of the necessary documents are in order.
There are specific guidelines for the use of commercial premises in Dubai. You cannot use your office as a warehouse and vice versa. As a result, you should have all of the necessary paperwork. The following are examples, but not exhaustive:
Evidence of business ownership
The current state of the premises
Compliance with existing plans of the premises
The permits required to use the premises
Ejari is in charge of overseeing all real estate transactions in Dubai, including commercial rentals. It is critical to ensure that all contractual terms and conditions are clearly stated in the contract to avoid future disagreements.
Consider your budget.
One of the most important considerations when hiring a commercial space in Dubai is your budget. Before making a decision, consider the size of the security deposit as well as any other fees associated with the property.
Also, use the RERA Rent Increase Calculator to research future rent increases so you don't get any unpleasant surprises when it comes time to renew your lease for your Dubai office.